Why digitise your
field operations

?
Your mobile employees and teams are out and about, visiting customers, needing a history. They therefore most often need to have information specific to each of their interventions, but also to collect and transmit in real time information essential to the smooth running of your organisations. Sometimes on paper…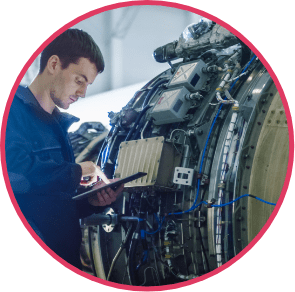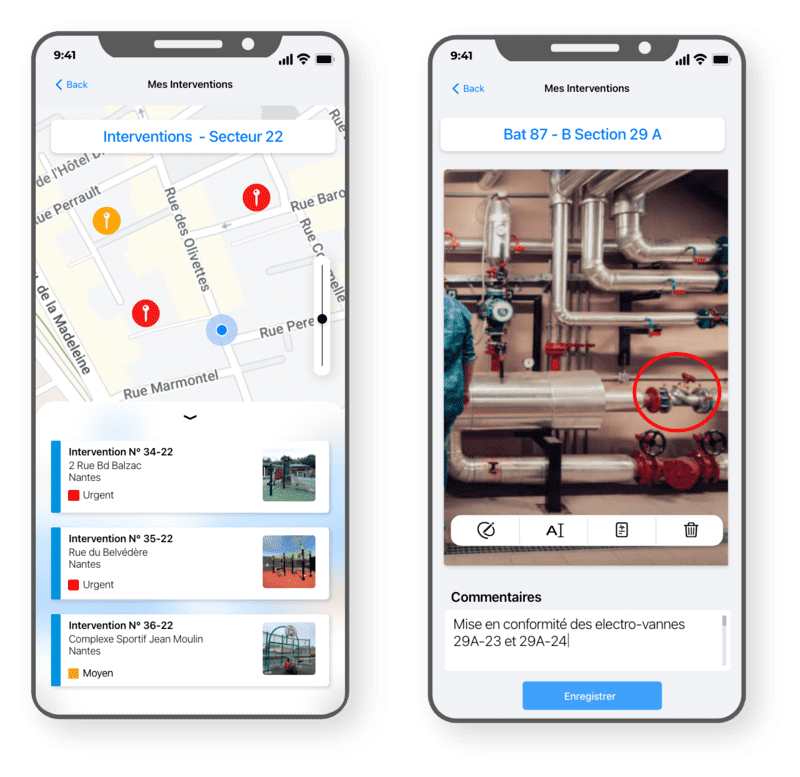 Follow-up of interventions

with all the information you need.

Nomadic employees are now equipped with smartphones and sometimes even tablets, to consult technical documentation, communicate with corporate support functions, and with your organization's customers and partners. They also need to have immediate access to information and be able to report on their work.
Tailor-made

forms.

Daxium can help you to digitise all these operations in the form of mobile forms, without any development, to ensure that your existing processes are respected, while giving you the best possible visibility of all their operations.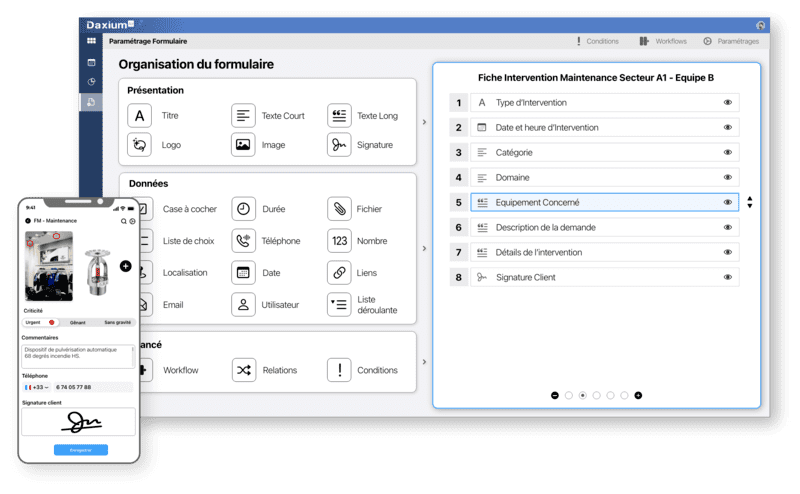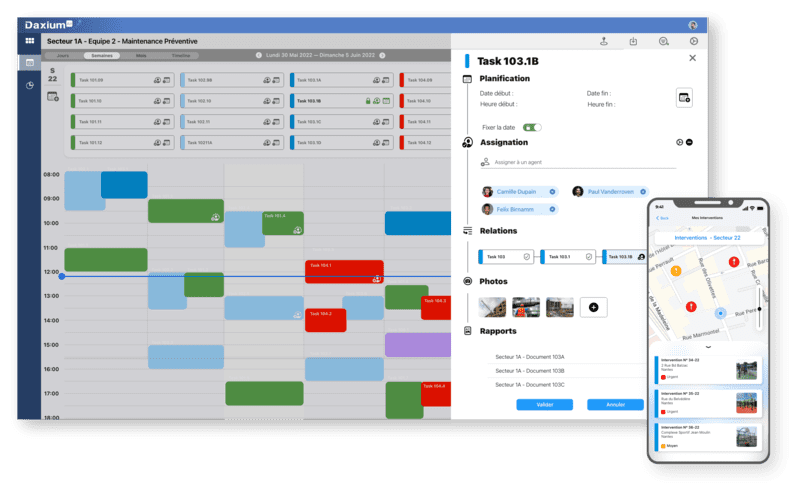 Field operations planned

by head office teams.

Interventions can be planned by your teams in the office and sent in real time to your teams in the field, without having to go back to the office systematically. It is fast, easy to consult on smartphones and tablets, and saves a lot of unnecessary travel.
Reports
sent automatically

.

Both your customers and your internal departments can receive real-time reports of interventions, in PDF format, with signatures from both parties. No more redundant data entry, reliable data that guarantees you have complete information without waiting for delivery notes or paper reports.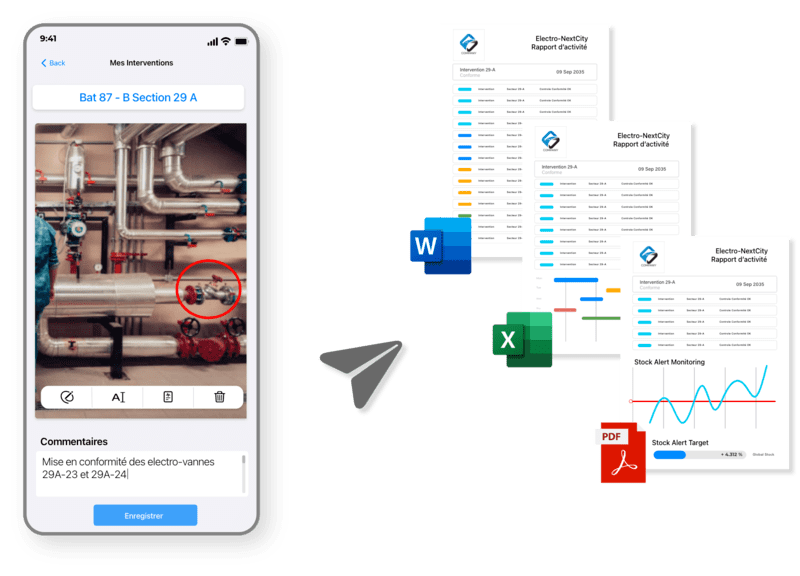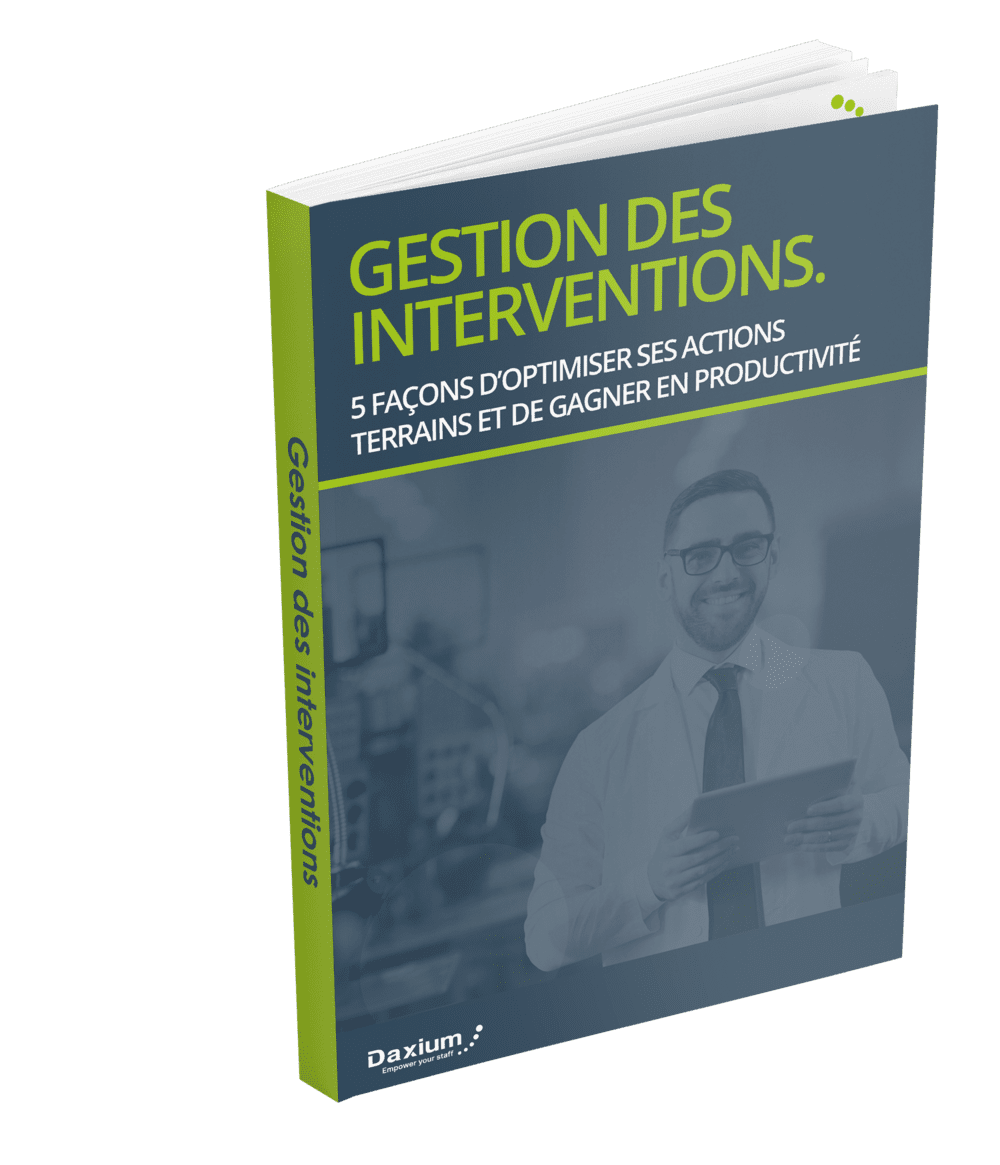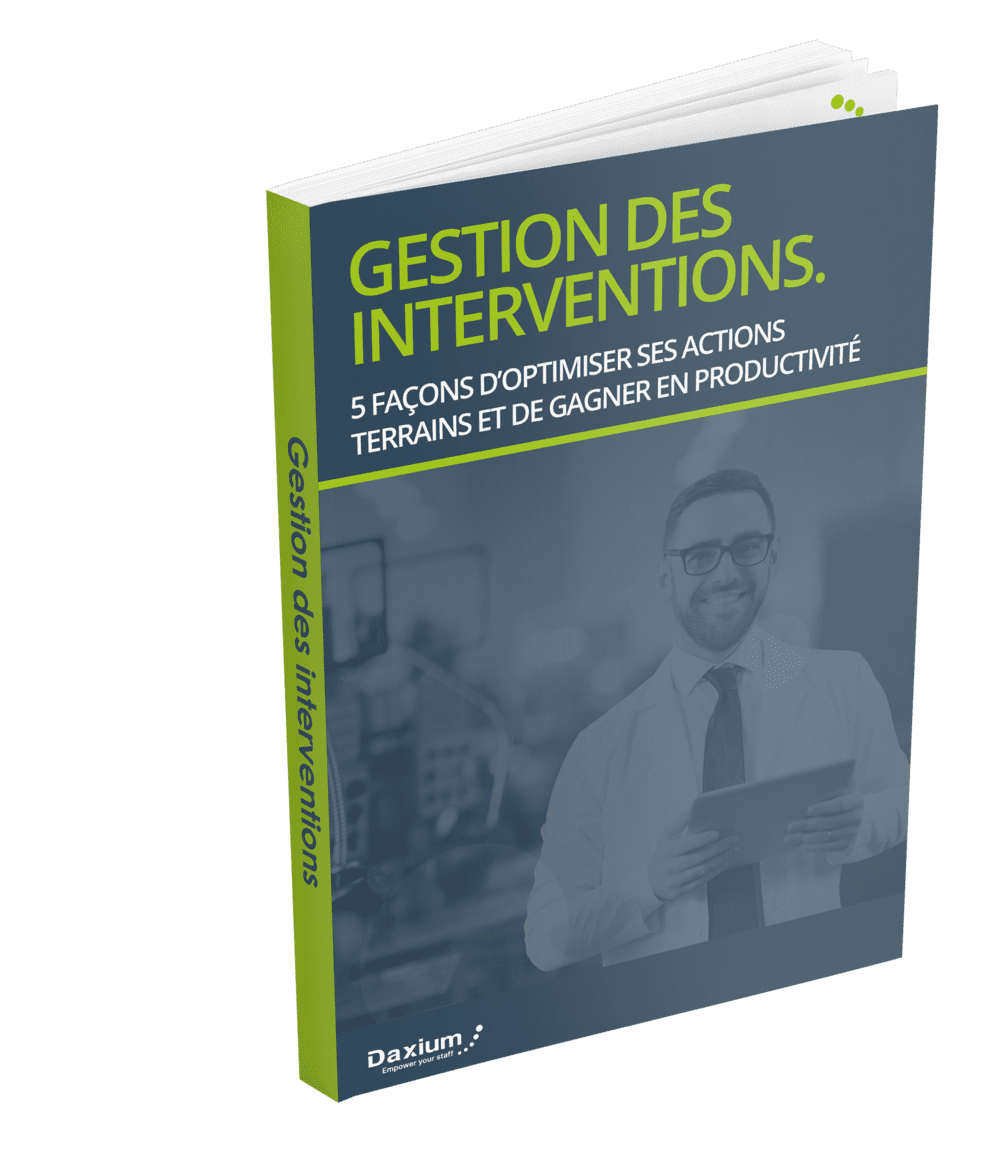 Optimise your actions in the field and
increase productivity

.

What can be done to standardise the data from the field and have better reporting ? What digital tools are available to you to reduce intervention times ? By answering these questions and providing you with the keys to choosing your service management software, this white paper aims to help you improve your operational performance. Follow the guide !

Discover in our white paper : 5 ways to optimise your field actions and gain in productivity.