One platform to
organize everything.
Manage your operational data.
Customize the platform to your image
Everything is
customizable

according to your needs,
your internal organization, your processes and your image.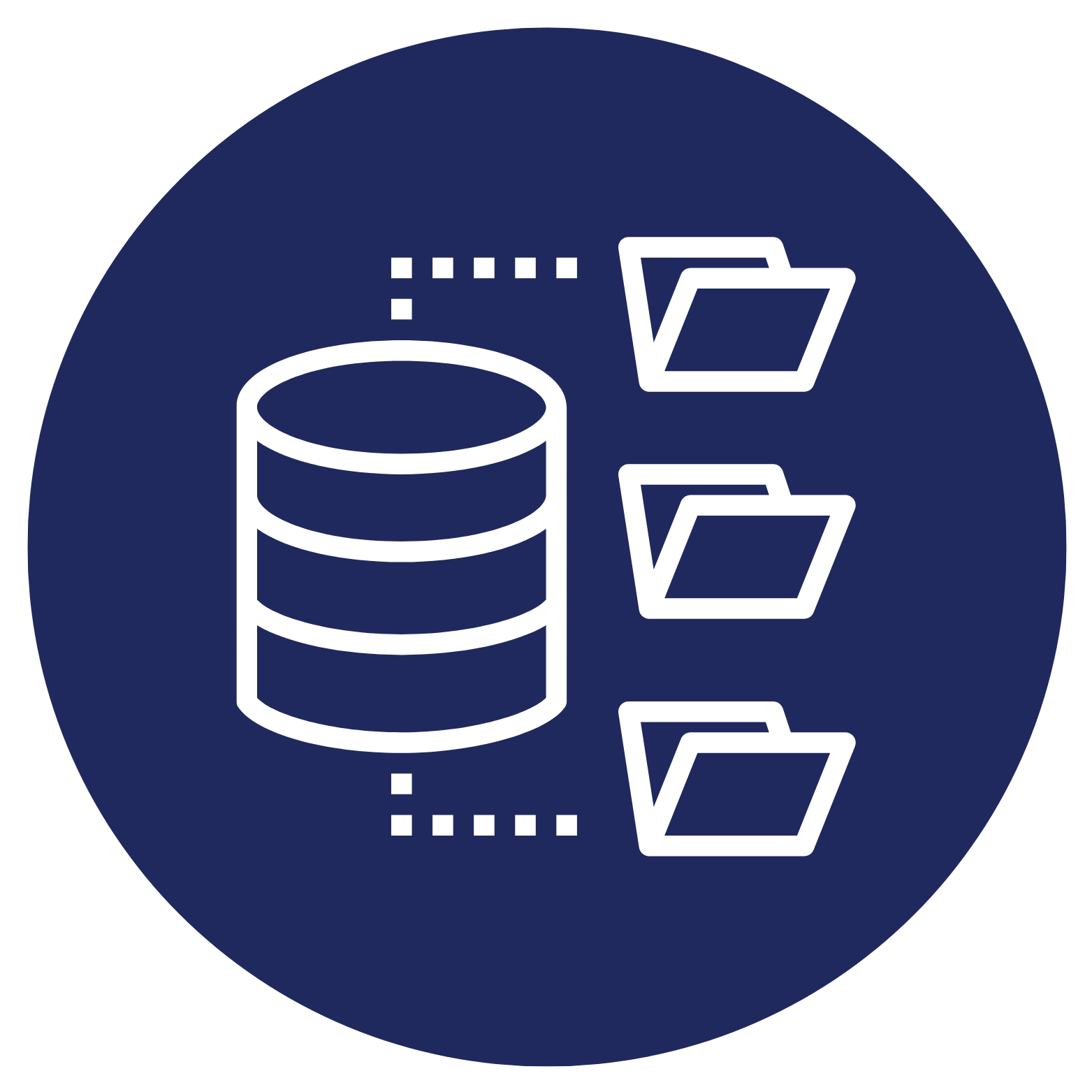 Information from the field with customized mobile apps.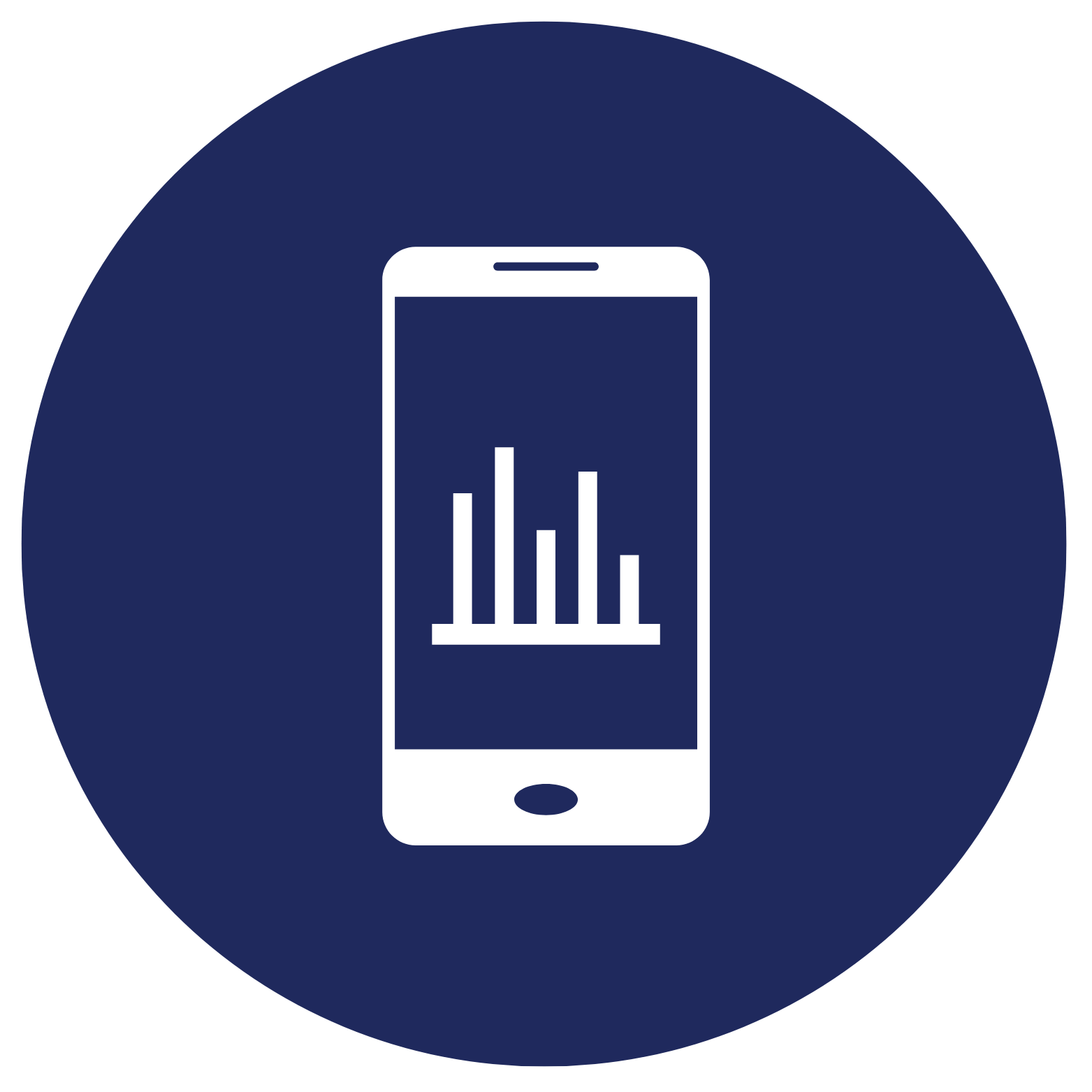 All your data (field, ERP, CRM, HRIS, CMMS, etc.) compiled on a single interface.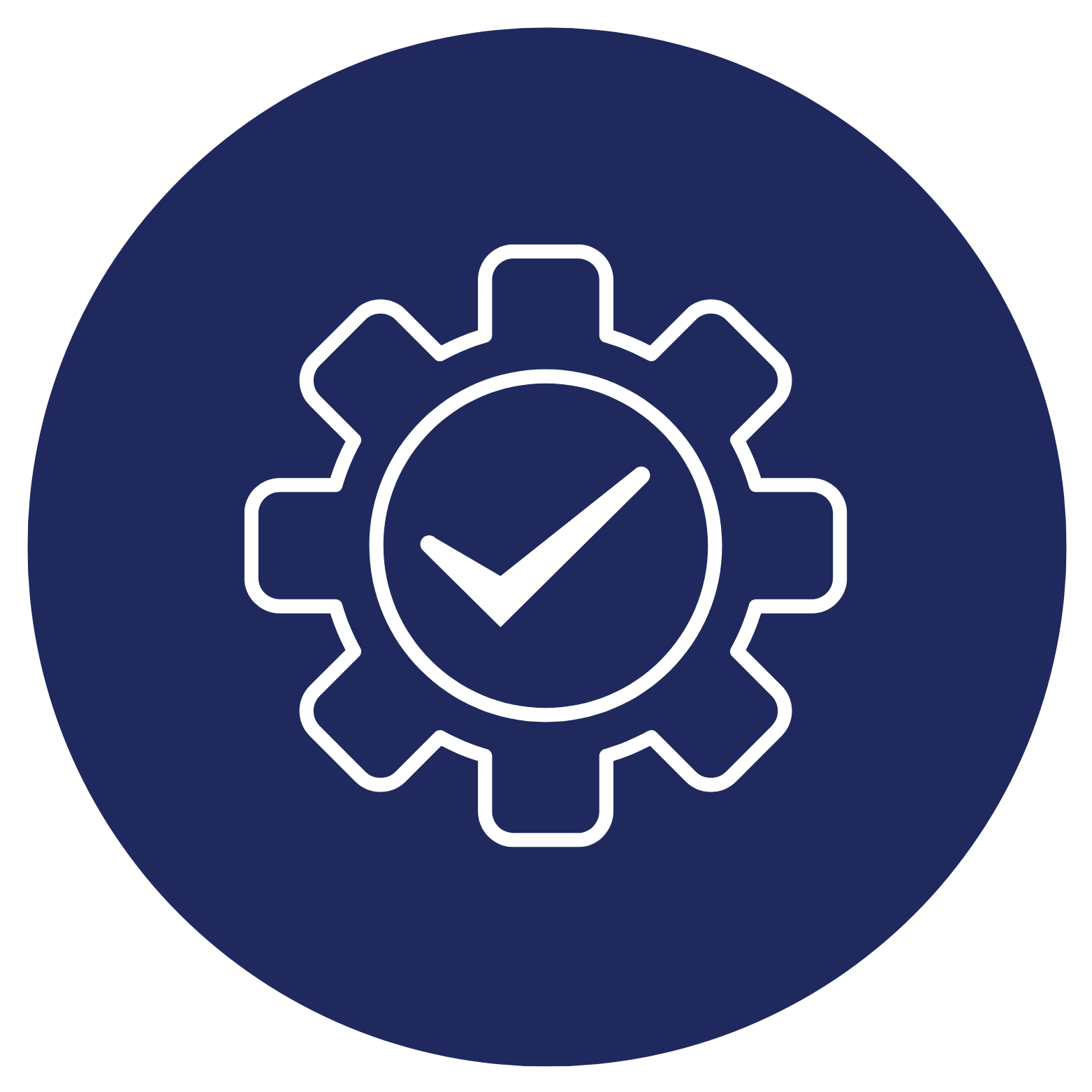 Your processes, your reports, your workflows … and all the recurrent daily tasks.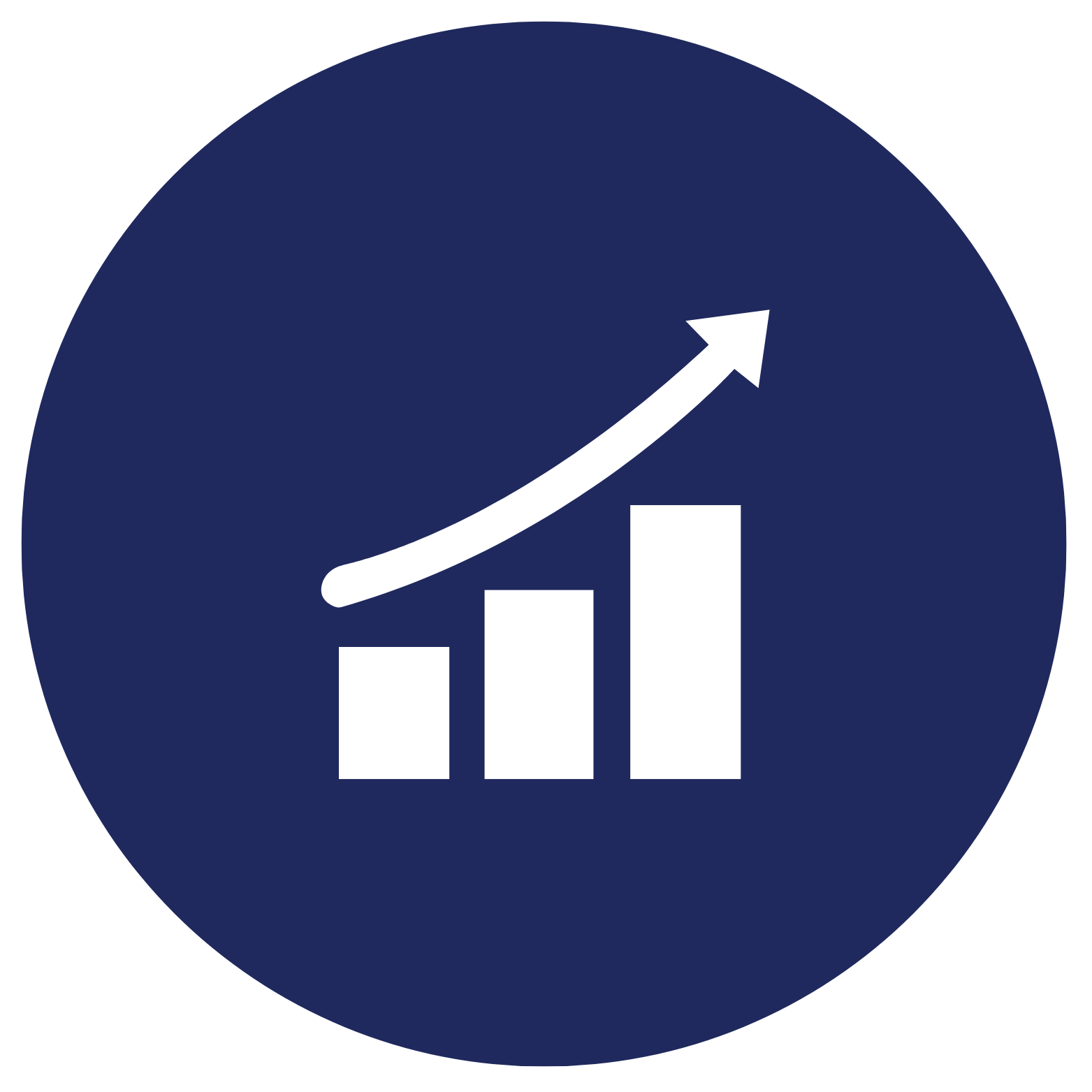 Your business' performances and your teams' productivity
Your web/mobile application

100% tailor made

.

Easily customize your mobiles applications and web platform

Our Daxium-Air a no-code application solution, allows you to create and customize according to your needs :
Menus, buttons, colors, logos,
Data entry form,
Application architecture & workflows,
Automatic and scheduled reports
Dashboards with your key figures.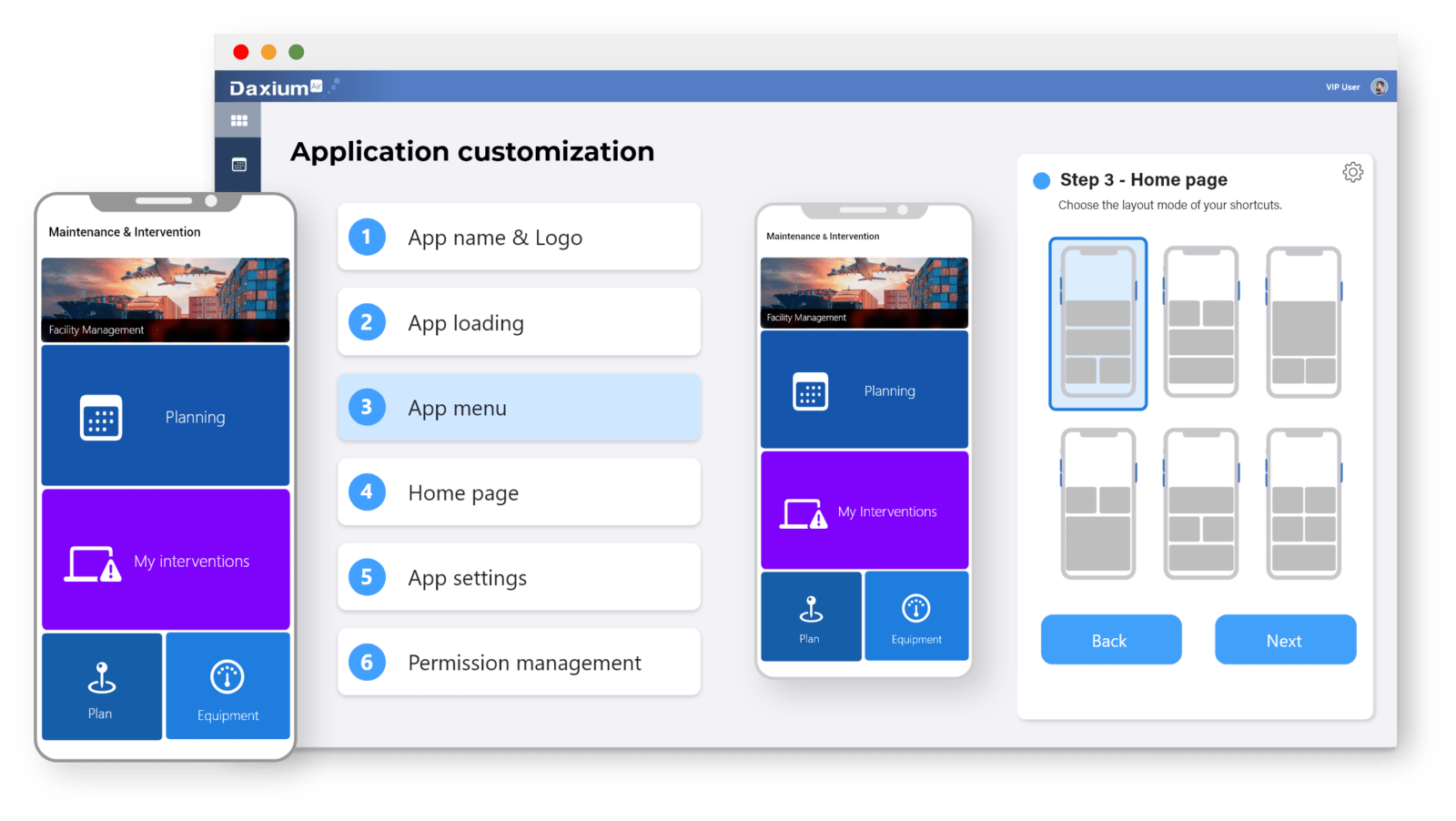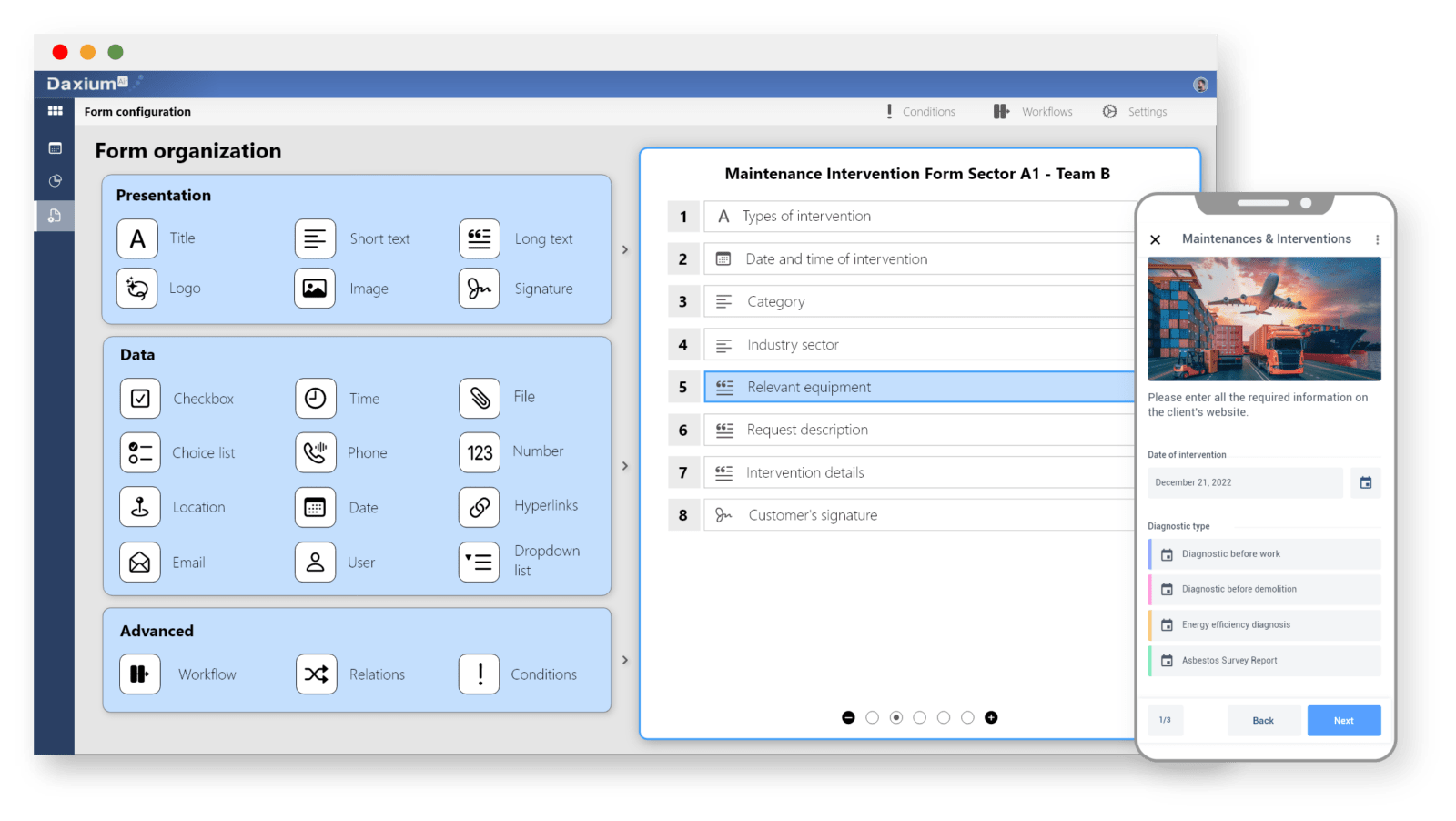 Digitize your
personalized forms

.

Create your forms with ease

To ensure that your teams report back to you with information from the field, you need to create forms for them to fill in.

By a "drag & drop" system, build your mobile forms according to your needs.

These digital forms allow you to structure your business processes through exhaustiv, standardised input of your field data. These mobile forms adapt to the format of your mobile terminals and work in offline mode.
More than 20 configurable fields and functions.
Customizing apps
Customizing apps
Intégrez votre charte graphique, vos logos, votre image de marque. Insert your graphical charter, your logos, your brand image
Configurable fields
Configurable fields
Customize your forms with text fields, dates, choice lists.
Take and add photos
Take and add photos
Take photos, import images, edit and annotate them from your forms
Code reader (QR/bar)
Code reader (QR/bar)
Automatically fill your forms with field informations
Electronic signature
Electronic signature
Sign your documents on your mobile/tablet application or by email.
Geolocation
Geolocation
Locate your points of sale, points of interest, interventions on a map.
Import contacts
Import contacts
Import all your users from a file.
NFC tag reader
NFC tag reader
Automatically trigger actions, scan tags to open pre-filled forms.
Workflow
Workflow
Create validation schemes, steps for the life cycle of a form.
Webhooks
Webhooks
Create events (sending sms, data) to third party tools following actions.
API
API
Connect your Daxium-Air applications to third-party solutions to retrieve, analyze or send data.
Communication
Communication
Distribute your information on your users' mobiles
Custom report
Custom report
Automatically send emails and reports with attachments.
Off-line mode
Off-line mode
Work offline and synchronize your data
Mobile dashboard
Mobile dashboard
Analyze daily your objectives, your figures, or your sales
Single sign-on
Single sign-on
Access your applications quickly and easily via the SSO service.
Push notifications
Push notifications
Customise the notifications sent to field teams in real time
Scheduling
Scheduling
Schedule your tasks, days and upload field information.
Web dashboard
Web dashboard
Create your own dashboards, view customised and interactive data.
Database
Database
Centralize the reporting, processing and monitoring of all your field data in a single database.
Automatisms
Automatisms
Automate actions, your processes, your tasks, your mailings and reports
Code formulas
Code formulas
Create formulas to automatically fill in your fiekds on specific condition or data.
Map layers
Map layers
View your map layers (water network, electricity network, cadastral plan, …) on the Google Maps view.
Publish your
applications library.
Publish your own App Factory on all mobiles in a few clicks.
Daxium-Air revolutionizes app development by offering a no-code application generator. Build your library of enterprise applications effortlessly, without the need for specific development skills.
Tailored to every profession : from store assistants and maintenance technicians to technical auditors, QSE controllers, and site managers, each profession has unique processes, specific needs, and internal organization. Daxium-Air allows you to create dedicated apps for each role, ensuring optimal efficiency.
So, everyone ultimately needs their dedicated application. Empower your teams with personalized apps that align with their requirements and enhance productivity.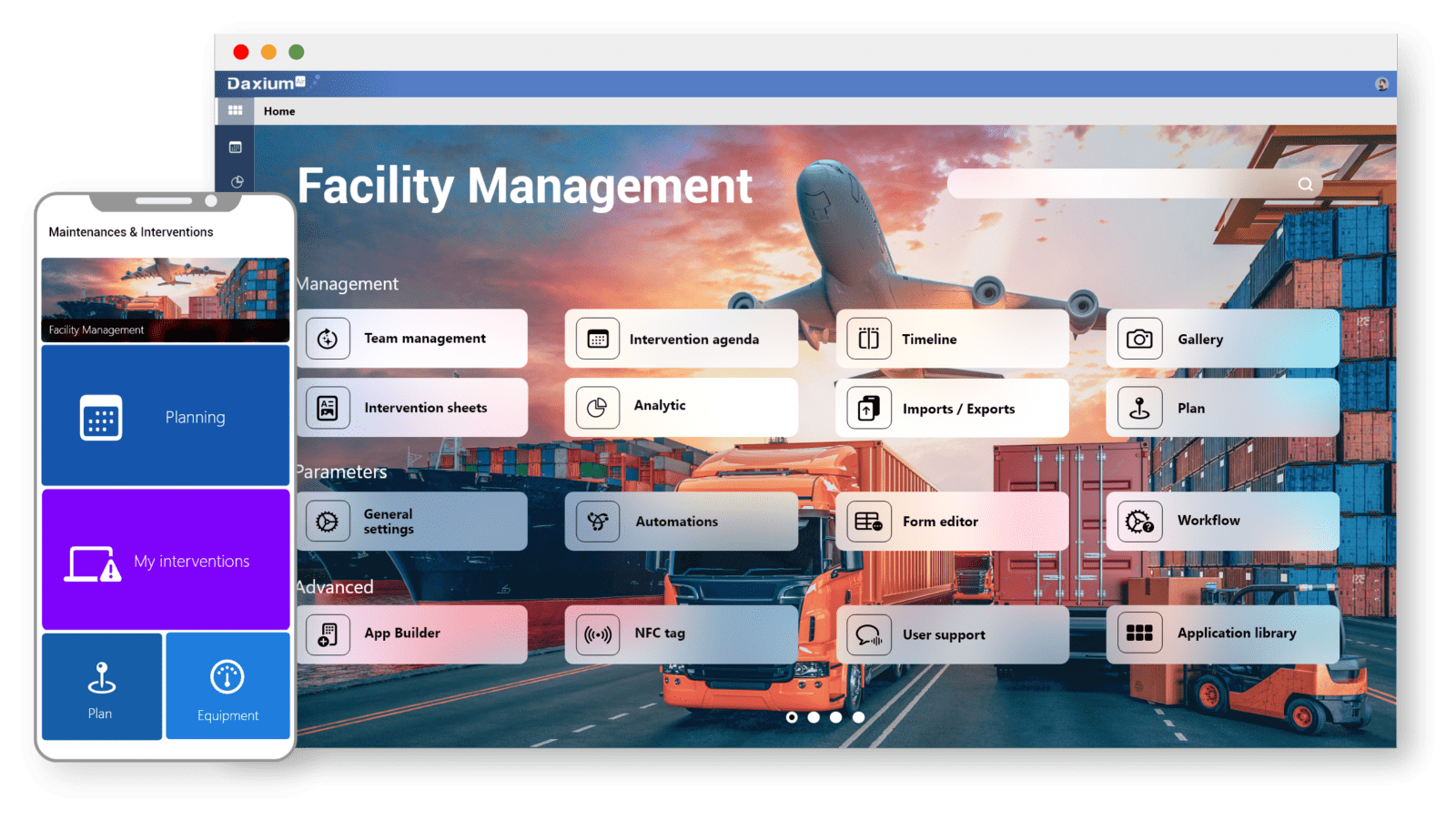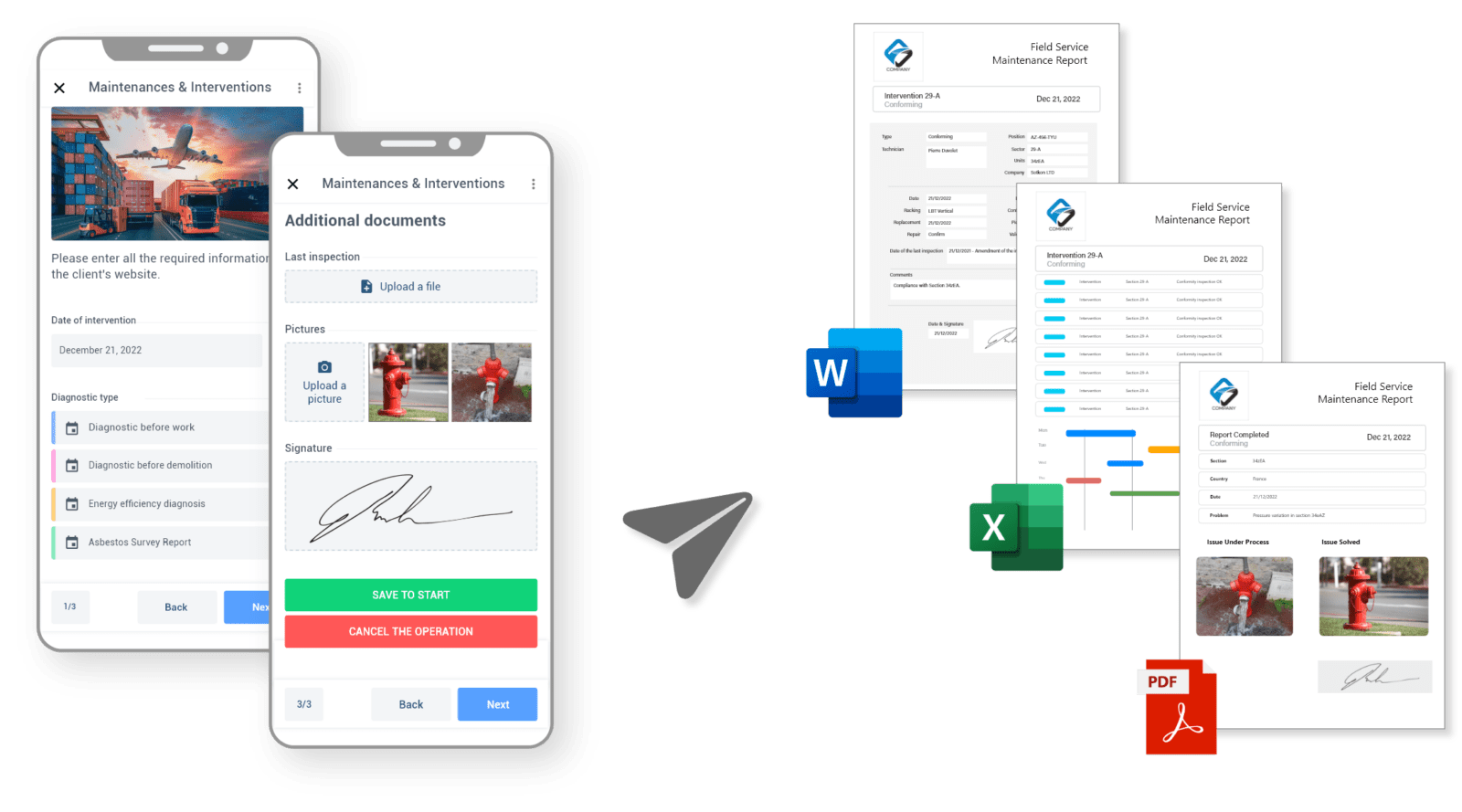 Create
automatic reports

.

Create and diffuse your reports in Word, Excel and PDF

Create report templates in Word, Excel or PDF format from data collected from the field: texts, figures, photos and annotations, banners, logos, tables, graphs, images, Google Map extracts…

Gain productivity by automating your reporting :
Creation of publication scenarios (example : by email every monday at 8AM),
Broadcast to the contacts or groups of contacts you have defined,
Distribution by e-mail or downloadable from the Daxium-Air back-office,
Data can be uploaded to an FTP server, Dropbox or Microsoft OneDrive account,
Possibility to distribute reports by connecting the solution to your clients' information systems.
Plan
your teams' activities

.

A multi-users calendar to plan your activities.

Daxium-Air has a tool for planning tasks and displaying diaries in different forms:
Daily, weekly or monthly schedule,
Customisable views by employee, team, or area.
You manage and plan tasks for your teams, to each employee. You can attach to these tasks input forms and reports (PDF, Word…), pushed into each mobile with all associated data (description, location, date and time).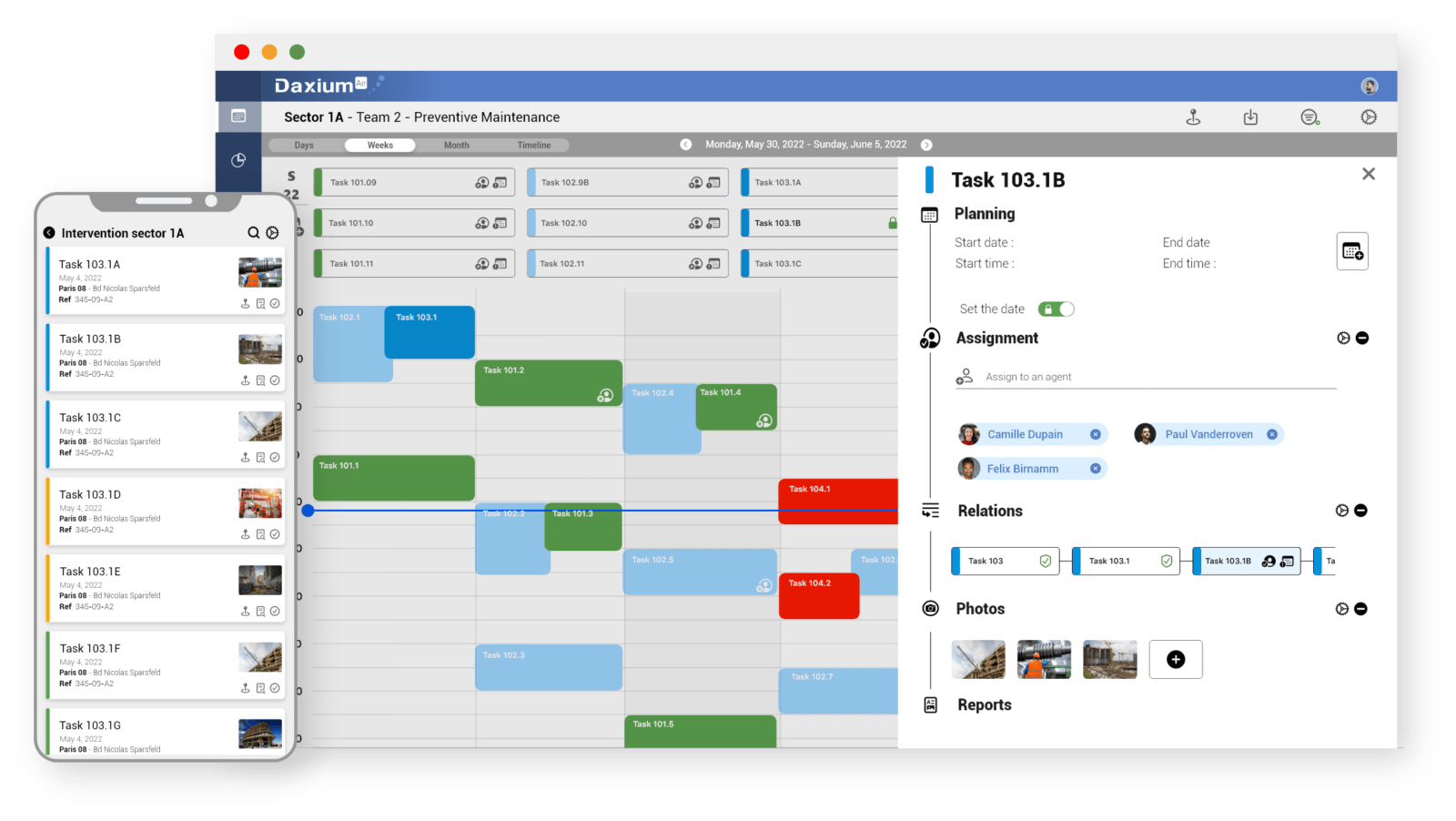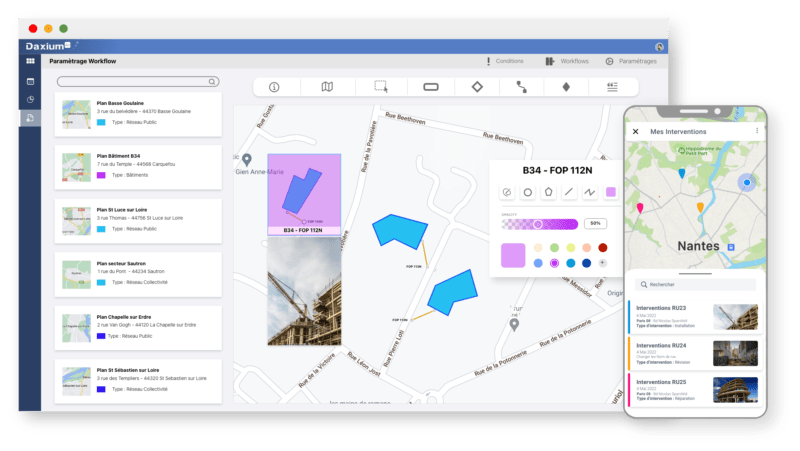 Locate your
data on maps

.

Position your data on plans or maps.

Daxium has advanced features to localize your information entered on the mobile side as well as on your web interface. You can display spatial or geographical data to make field entries even more efficient.

Leverage the potential of plans and maps to enhance your data :
Locate your items on a Google Maps or other Map Services,
Customization of points on a map (list with icons and titles),
Import GIS (Geographic Information System) layers in GeoJson files directly into Daxium, and easily visualize the GIS database fields in correlation with your field team reporting,
Customize mobile menus to display interactive plans and maps with clickable data, providing a tailored user experience.
Drawing and creation of structured data in a drawing module on plans and maps in PDF format.
Analyse your
dashboards

.

A powerful decision-making tool to analyse field data

Daxium-Air give you access to a powerful decision-making tool (business intelligence) on your space as well as on your employees' mobiles. You now have an analysis capacity that goes from the ultra detailed to a 360° vision of your activity.

Edit customized dashboards composed of graphs, tables, statistical maps:
Possibility to filter data,
Dynamic visualization of key indicators,
All types of data, in all ways, in all places. And all this, on a unified interface view,
Publish your dashboards as reports for your organization to utilize effectively.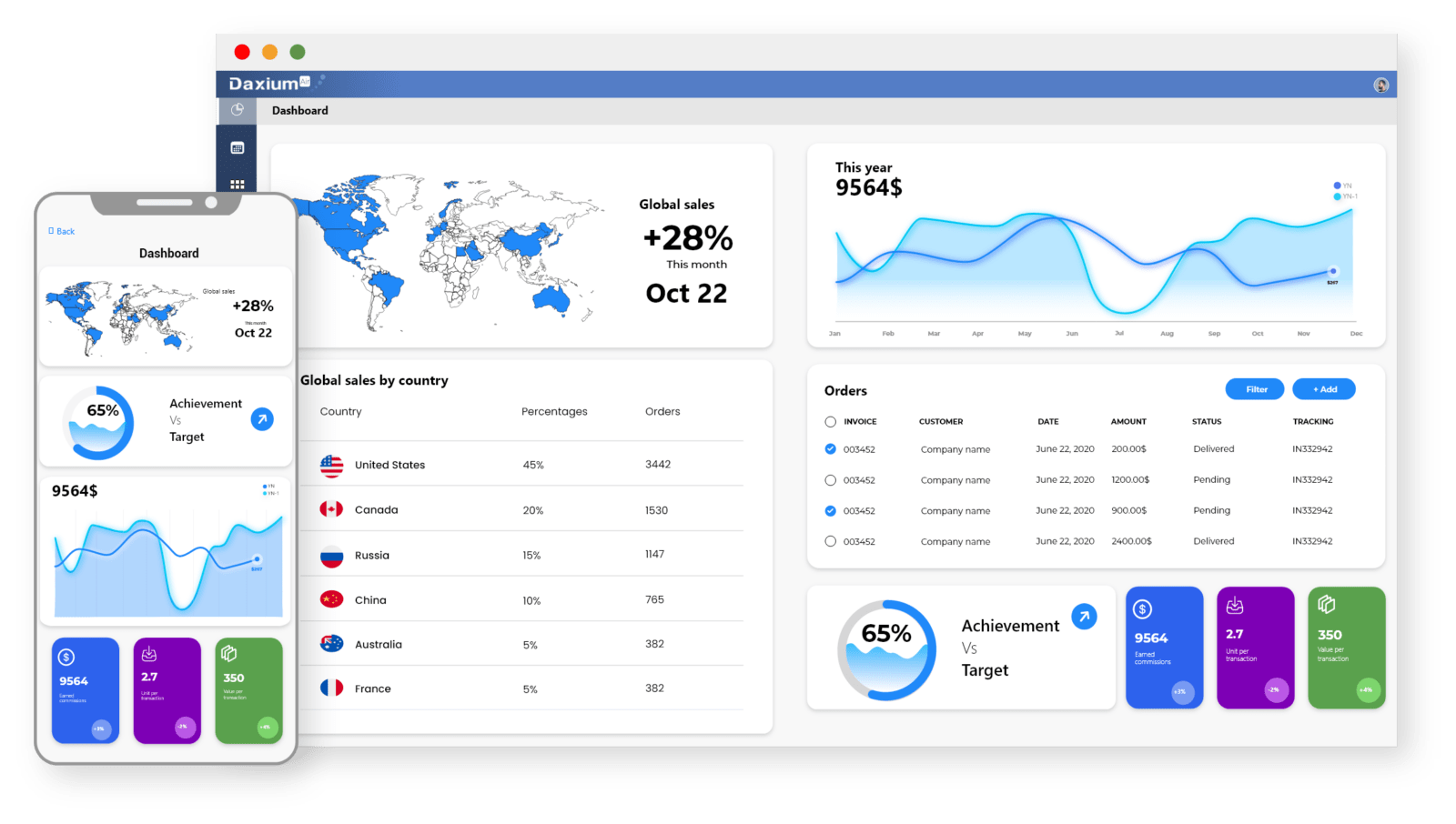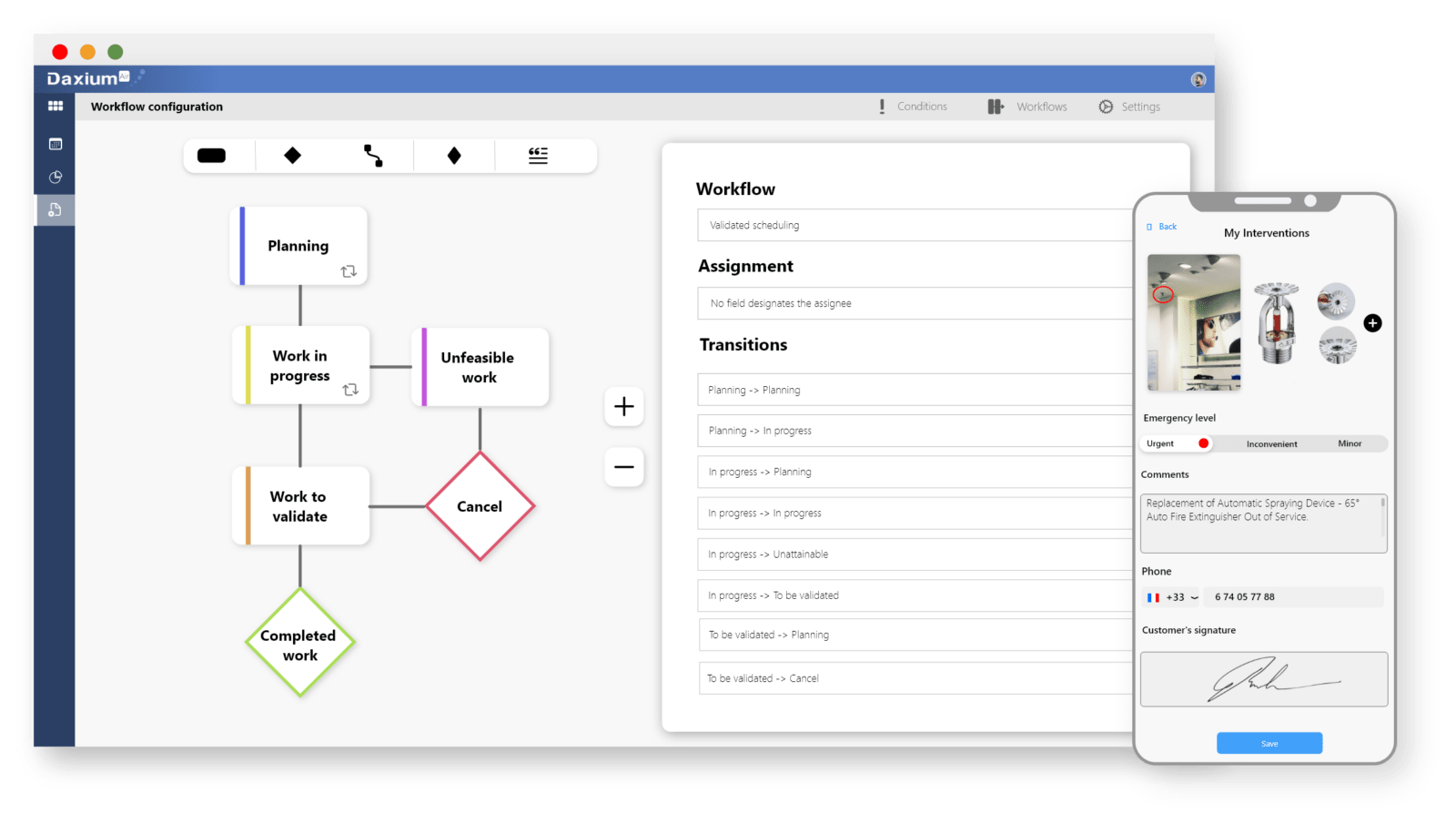 Create
workflows & automatisms

.

Automate your processes with configurable scenarios.

Define who does what, when and how. You have all the tools to automate your processes.

Here are a few examples of automatisms implemented on Daxium-Air:
Have different people fill out a form following a step-by-step protocol,
Send a notification to the mobile when a new person is assigned to a task,
Send a confirmation email when the form is completed,
Update an external tool when modifying data in Daxium.
We support you in the integration process of Daxium-Air.
Whether you need advice, additional development, installation or training, we are at your side to bring our expertise to your context and make your digital transformation a success !