Digitise the monitoring of your construction sites.
Projet managers waste a lot of time on site and field activity reports, formatting, and sending site visit reports. Daxium allows project managers to facilitate their site monitoring and save time, to be more efficient while facilitating collaboration between all the parties involved.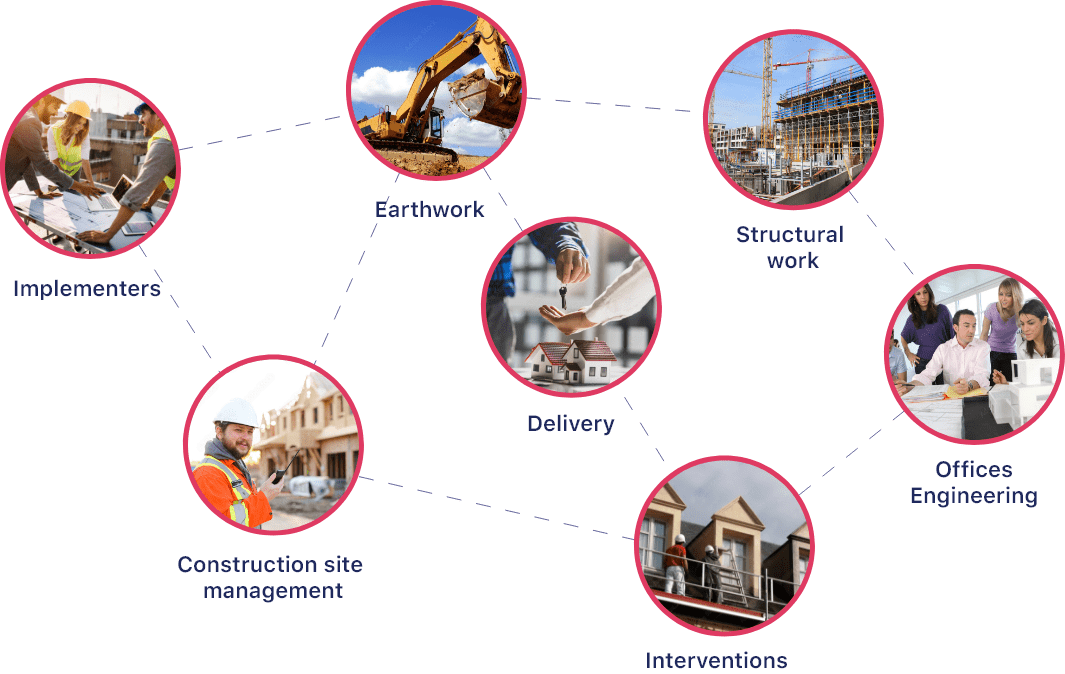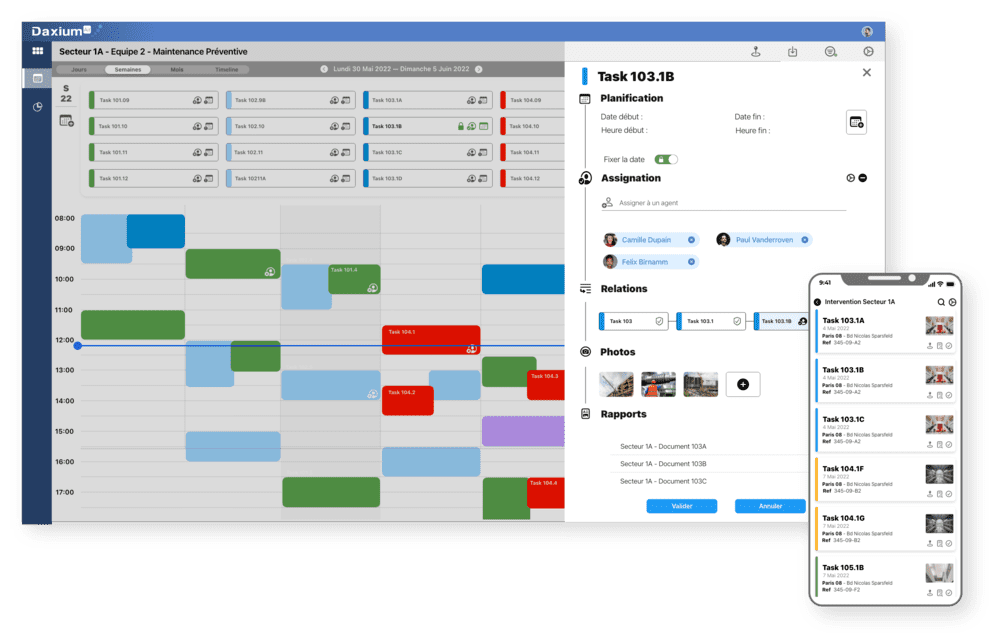 Manage in real time


the work sites of your teams.

Equip site managers and project managers with a site monitoring application available on smartphones and tablets, allowing them to consult the stages and progress of sites in real time. Daxium-Air allows you to feed back information from the field to remote company functions, and to communicate with your organisations' customers and partners. All these actors need to have immediate information and to send or receive reports on their activities.
Create
customised forms

.

Daxium make it easy to digitise site activity reports in the form of mobile forms, without the need for any development, to ensure that your existing processes are respected Reports, conformity controls and audits, listing and dispatching of updated tasks, documentation, material sheets, OPR and reservations, HQSE reports, attendance forms or RHI statements (time account)… the possibilities are multiple with our site monitoring application.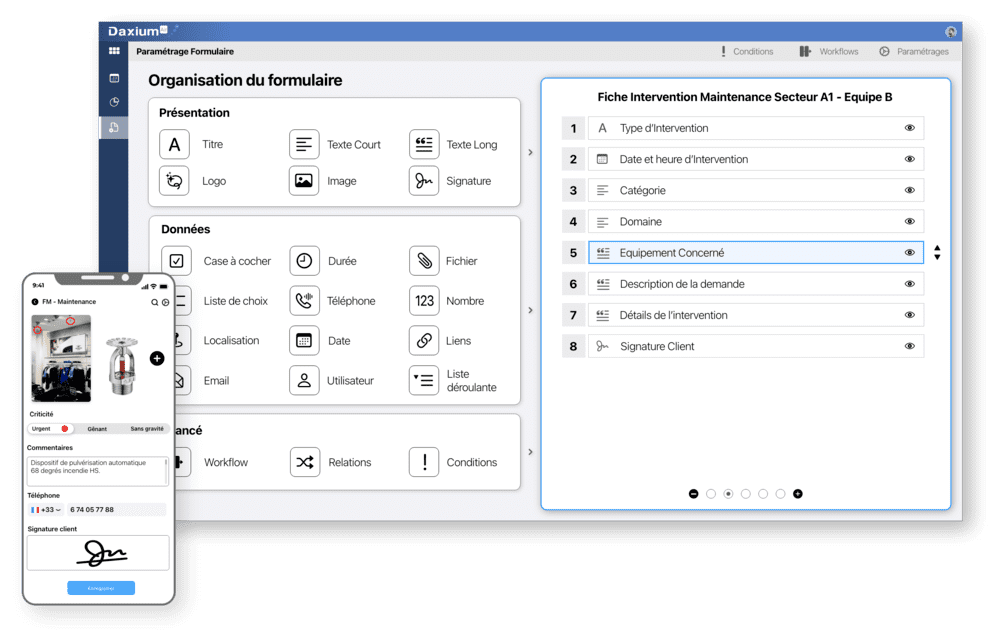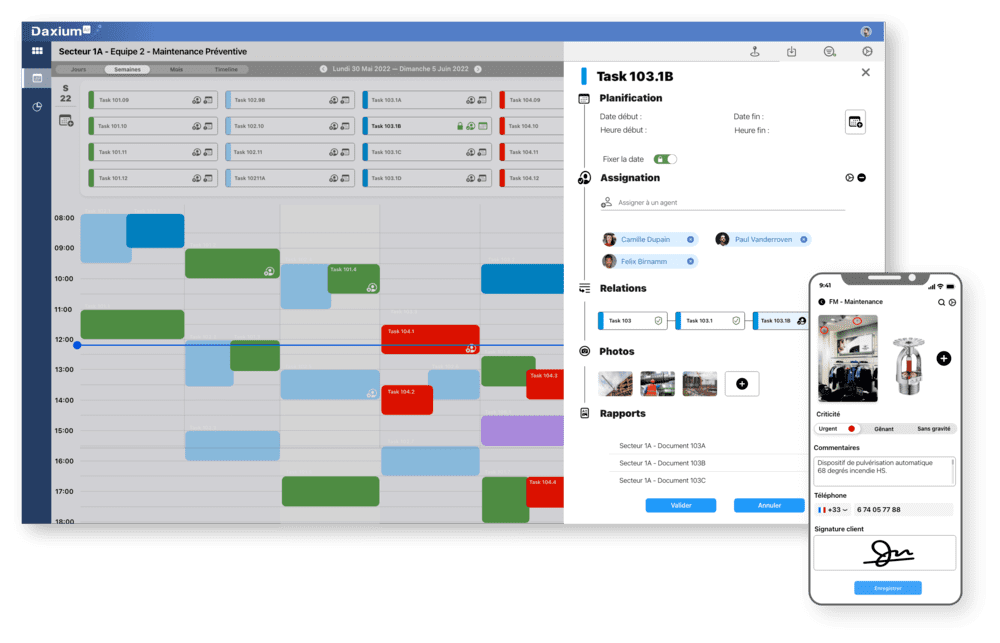 Plan field interventions


from the headquarters teams.

Site milestones and reports can be planned by your teams in the office, and sent in real time to the supervisors on site, without having to go back to the office systematically. It is fast, easy to consult on smartphones and tablets, which avoids unnecessary travel.
Send automatically


your

reports

.

Both your clients and your subcontractors on your sites can receive reports and minutes in real time, in various file formats (PDF, Excel, Word), with signatures from both parties. Data entry is fast and structured, so you're guaranteed to have comprehensive information, in real time. Communicate more effectively with your customers, teams deployed in the field, architects, or engineers using collaborative functions.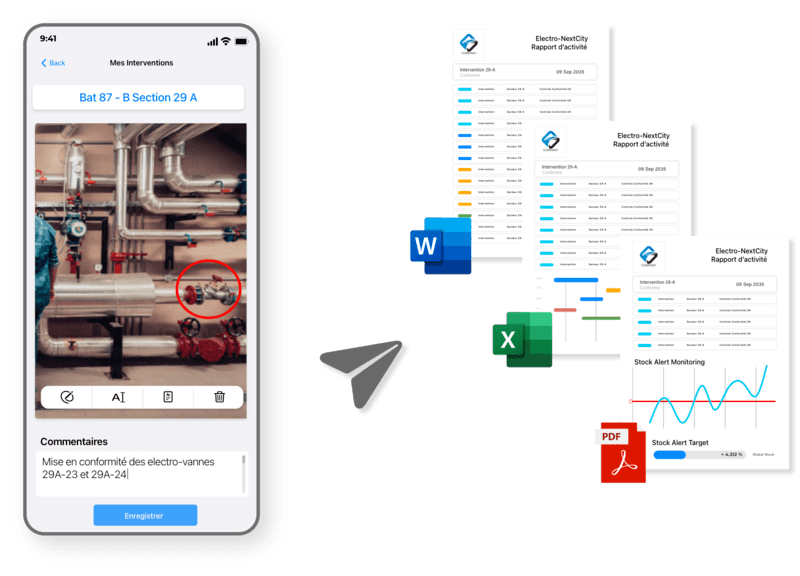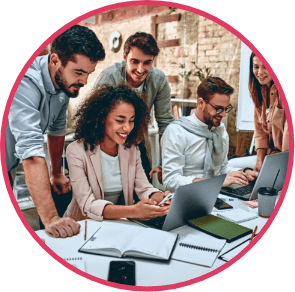 Daxium-Air is a web and mobile platform for
creating your business apps

.

Daxium-Air is a collaborative web and mobile platform tailored to the building and civil engineering sector and property projects, which can beset up completely independently. For more complex projects, our consultants can support you with expertise in your sector. Daxium-Air is fully customisable to suit your organisation, your business and your worksites.
More than
20 000 users


use Daxium-Air on a daily basis.